A couple of weeks ago, I put some queries out to the universe: how can I best use my skills as an illustrator and graphic designer to be useful in the time of the pandemic and climate change? Is there a variation of these skills that could help? How could these skills become essential?
Although I still don't have an answer, a small sprout of an idea did appear: it arrived by way of a brainstorming session that required juxtaposing words or phrases from the realm of graphic design and illustration (and, my interest in puppetry) with something in nature — and then make an illustration of one of those pairings. The two items: a marionette theater and breezes through a tree canopy.
The following illustration is the result of that exercise: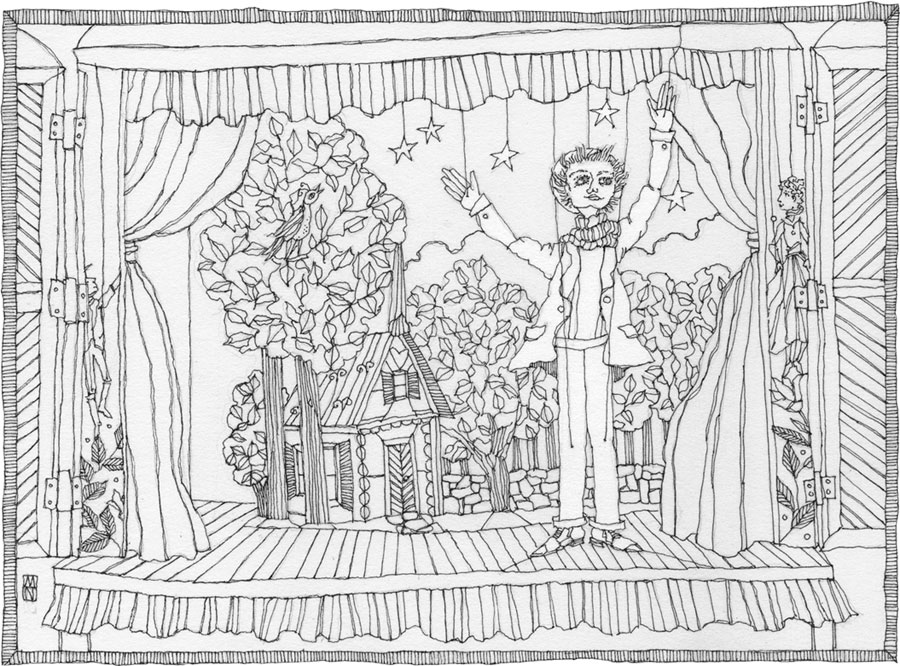 Next week: How does this sprout grow?
BIG NOTE! I need to give a shout out to Liz Weaver, owner of Paprika Creative. Liz is extremely gifted as a designer in both print and web (she designed my site), a web marketing strategist, a problem solver, and a career coach. She has been instrumental in helping me navigate through the business challenges that this pandemic presents. Each time we talk she inspires and energizes with clever strategies and guidance while providing ongoing support and encouragement. Her work ethic and talent are stellar. She is honest, genuine, and just a great person with whom to work.
PS: Stay tuned to Liz's blog posts – each week she provides very helpful tips.