Adventures in creating the perfect look.
While Wild Hare Hard Cider was still in the development stage, owner and founder Jay Clement contacted me to create its logo. My task was to create a design for the Wild Hare brand that communicated: Quality, Craft, Artisan, Slightly-Hip and Approachable. Jay's responses to the initial questionnaire was extremely thorough and clear. He provided numerous examples of other identities that he thought were strong that really helped too. During the process, which took quite a bit of time and totally worth it, Jay provided valuable, constructive feedback that resulted in the final design. The Wild Hare logo design continues to be one of my favorites of all time.
To achieve a successful result for an exacting, perfectionist and successful entrepreneur (and I say this with the utmost respect and affection) is the one of the best types of achievement for this designer.
For the first label designs, I partnered with Liz Weaver of Paprika Creative. Liz continues to provide awesome web and print design for Wild Hare.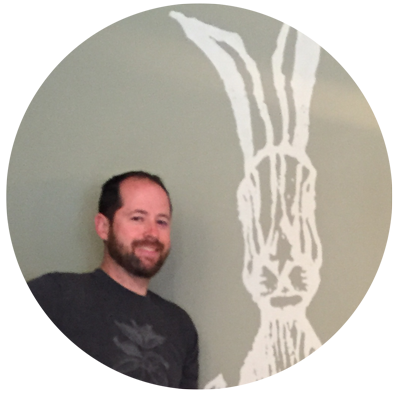 Projects
Logo Design
Hand Lettering
Custom Illustration
Typography Design
Label Design
Business Card Design
Map Illustration
Learn more about
Wild Hare Hard Cider:
wildharecider.com