Welcome Sara Shirley, Dream Tale Puppets, & More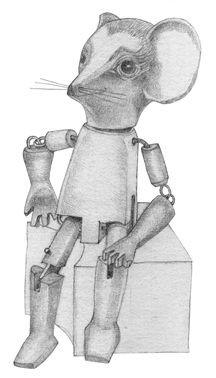 We'd like to welcome a new marionette (above): Sara Shirley, made by the awesome craftsman, Rob Lauten. The only direction I gave Rob was a spec sheet with a handful of illustrations, my Czech marionette, Hurvinek, and a couple of marionette books and he made this incredible little creature … more on the Seeds in the Pocket stories another time. This little marionette has SO much character even in its unfinished state! The illustration above shows a proposed design for her face, right now the actual marionette is still without decoration.
(Sara scolding her twin brother, Dimitri)
Speaking of puppetry …
Click here to read a beautiful essay written by Jacek Zuzanski of Dream Tale Puppets in response to the query, "What steps could be/are being taken to build new (and older) audiences while sustaining puppetry's young audience base?"
My brother, Walter, a long-time journalist and editor/publisher, who has written for The Economist, Washington Post, New York Times, USA Today, National Geographic Traveler, and The American Scholar, among other publications, agreed that this essay would be of interest to a wider audience:
"I do think this is interesting, particularly his response that puppetry, like other art, will followed and accepted by all audiences if it is of high quality and professional, and explores interesting avenues and stories. He also said it will [encourage] more educators to expand this to older children and that puppeteers need to be more radical advocates of the art for other groups including adults to become fans."
Click here to find these stories and a little bit more in the most recent issue of The Eleanor Courier Journal, our monthly e-newsletter about writing, illustration, and puppetry.
Please sign up to subscribe if you like to receive future issues!